Fritz Brandtner(1896-1969)



Fritz Brandtner was a pioneer of abstraction in Canada, a draftsman, painter, printmaker, sculptor, and a singular artist. He was born in Danzig, Germany (now, Gdańsk, Poland), in 1898 where he studied under the unremarkable Fritz August Pfuhle (1878-1969). His studies and travels though Europe in the early 1920s instilled a catholic approach to art via his first-hand awareness of artists such as Max Beckmann, Giorgio De Chirico, Lionel Feininger and Wassily Kandinsky.

When he emigrated from Germany to Winnipeg in 1928, neither the city nor the artist was ready for the other. Fortunately, Brandtner soon met Lionel LeMoine FitzGerald who became a key contact and confidante. Unfortunately, Winnipeg's critics inadequately recognized Brandtner's European sources. Even when critics acknowledged his ambition, they never fully understood it.

FitzGerald urged Brandtner to move to Montreal where its larger art scene and cosmopolitanism offered more opportunities. With FitzGerald's letter of introduction to art critic Robert Ayre, Brandtner had an important entrée. He exhibited in the Art Association of Montreal's Spring Exhibitions from the 1930s through the 1950s, he also exhibited with Canadian Society of Painters in Water Colour, he was a founding member of Montreal's Contemporary Arts Society, and a member of the Canadian Group of Painters.

Brandtner's February 1936 exhibition at Montreal's Henry Morgan & Company department store was the city's first solo exhibition of abstract art. The dedication of the exhibition's proceeds to its sponsor, the Canadian League Against War and Fascism, announced another important and abiding aspect of Brandtner's identity, his social justice. That year he, Marian Scott, and Dr. Norman Bethune also founded the Children's Art Centre that offered classes to children who otherwise might never receive art instruction. He broadened his impact through the 1950s by teaching at McGill University and the University of New Brunswick, and completing major mural projects.

In the late 1950s Brandtner made the acquaintance of fellow German immigrant, and art dealer, Paul Kastel that became a steadfast personal and professional relationship lasting beyond his death in 1969. Kastel was a committed dealer and custodian of the artist's estate who continued to mount exhibitions and made strategic dispositions to public collections for decades after. With distance, Brandtner comes into focus as a singular immigrant artist whose background helped and hindered his Canadian experience. His diverse media and mélange of influences made it impossible to summarize him in the moment. He was too advanced for Winnipeg, and too resolutely central European – neither English nor French enough – for Montreal. A half-century after his death, Brandtner's career and accomplishment can be seen and understood more sharply than ever.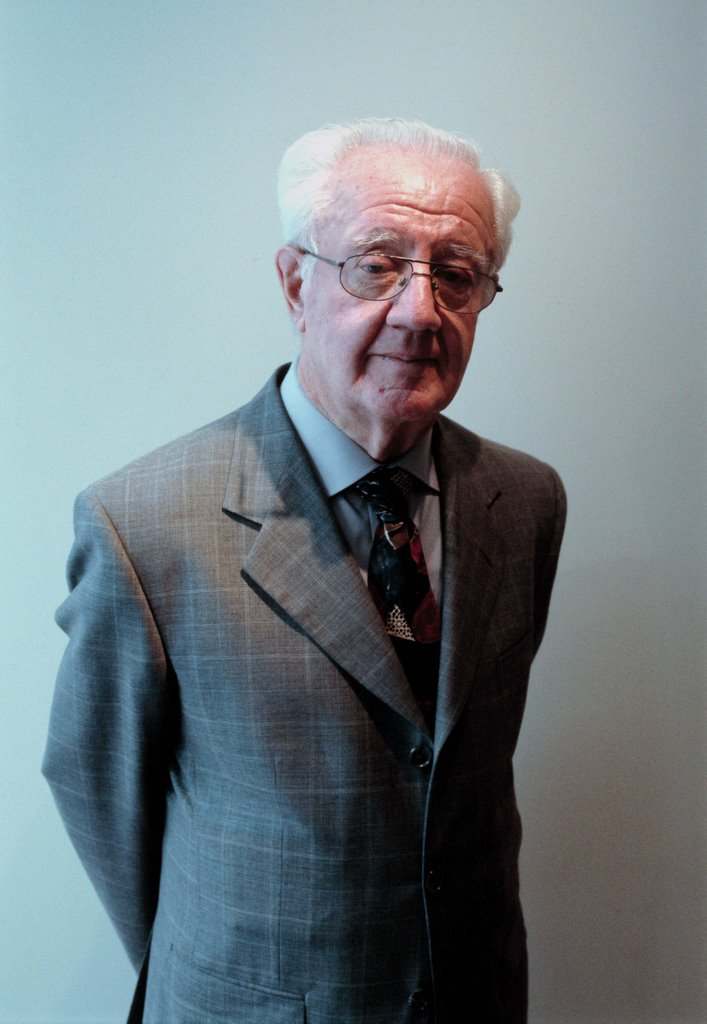 Paul Kastel (1927-2020)

Paul Kastel was born in Kalsour Germany in 1927. He started working at 13 years old as an apprentice upholsterer and after a couple of years, he mastered the profession. He was a Prisoner of war in France and worked for the Peugeot family helping out in whatever chores needed to be accomplished. It was in France where he fell in love with art and he tells a story when he was once walking the streets of Paris, he saw a DeSoto car and then an impressionist painting in a gallery window and said if given the choice he would buy the painting before the car. This thought process stayed with him during his lifetime when there were many instances that his first choice was always to buy a painting over anything else especially early in his career when both purchases were not an option. Eventually Paul found his way to Canada in mid 50's where he began working at the Laurentian Hotel renting rooms. His brother finally joined him in Canada, and they opened an upholstery shop on St. Catherine street near Greene Avenue in Westmount named Kastel Upholstering known for quality drapes, furniture etc. The opportunity presented itself to purchase a building of his own which became the new upholstery shop. All the while Paul always had a love and passion for art, and I always remember him telling me the story when he arrived in Canada and moved into his own apartment that the first thing he purchased even before a bed were prints to decorate the walls as in his mind having art on the walls was his first priority as it gave him an immense amount of pleasure even more so than a comfortable bed. "Art on the walls made my apartment a true home". It was in the upholstery shop where he would eventually purchase works of art with the profits and he amassed quite a number of Canadian and European paintings which he purchased for pleasure and not for resale until one day his sister in need of money for some dental work, and then sold a Clarence Gagnon painting for $10,000.00 which he purchased for $250.00 in 1960. The new shop was furnished with many paintings and he eventually started selling as interested buyers kept increasing. As time progressed, Kastel Gallery with the help of Tony Nevin his lifelong partner, became a leading force in Canadian Art. His interest in art was truly driven by a passion for things of beauty where the monetary gain never was a driving force as he truly wanted his client to learn and appreciate the beauty in each painting and if it appreciated in value then that was a bonus. Paul went onto become one of the most knowledgeable and well-respected art dealers and was always a genuine and humble person. I am so fortunate to have been a colleague and eventually a friend to Paul for many years.

Paul Kastel and Fritz Brandtner As Kastel Gallery started to develop into a serious Gallery for collectors, Paul was looking for new artists and through a friend was introduced to Fritz Brandtner in the early 1960's. Their initial encounter in the studio of Fritz Brandtner was the beginning of a wonderful friendship the lasted for a number of years until Brandtner's death in 1969. Paul's commitment to Fritz's work and the well-being of Mieze (wife of Fritz Brandtner) was his first and foremost responsibility. When speaking of Fritz Brandtner, Paul's eyes would light up as he was so emotional about the creative genius of Brandtner, as well the intellect that he possessed on any given subject. As we know Fritz Brandtner was way ahead of his time in his creations and at the same time Paul saw something in his creativity that prompted him to represent Brandtner during his entire career which spanned close to 60 years. Paul understood and supported Brandtner during his entire lifetime and never cared about the monetary gain, rather he had comfort in knowing collectors all over the world learn and eventually appreciate Fritz Brandtner - "the man, the artist, the genius". Paul was instrumental in placing many works of art into prominent corporate and private collections and as well donated may works to the National Gallery of Canada.