Leon Bellefleur (1910-2007)
Léon Bellefleur was born in Montreal, Quebec, 08 February 1910. For 25 years Léon Bellefleur was an elementary school teacher, developing his artwork during the summers and studying during the evenings at the École des Beaux-Arts in Montreal for several years. In 1954 he was able to retire and pursue his art career full-time. Along with Albert Dumouchel, Jacques de Tonnancour, Louis Archambault and others, Bellefleur joined the Prisme d'Yeux led by Alfred Pellan, signing their manifesto in 1948 and exhibiting with the group. These artists were responding to the approach of the Quebec Automatistes, and called for freedom of expression. Through this association, Bellefleur became interested in the Surrealist preoccupation with the subconscious as a source of inspiration. Towards the end of the decade, he became interested in the work of Russian artist Wassily Kandinsky and the Spanish artist, Joan Miro.
After retiring, Bellefleur travelled to Europe and set up a studio in Paris, producing prints and etchings. He also experimented with painting techniques, working with a spatula, which provided cleaner definitions to outlines than a brush and created various dimensional effects. Bellefleur spent most of the next 10 years working and travelling in Europe, before returning to Quebec permanently in 1966. His career was boosted by a retrospective exhibition at the National Gallery of Canada in 1968. He continued to create lyrical and surrealist influenced painting, drawings, and prints through the 1980s.
He also led the Prisme d'Yeux (1948), artists who were open to traditional expression and inspiration, and who were responding to the more radical ideological approach of the Automatistes. Bellefleur died in February of 2007.
Buying/Selling Leon Bellefleur (1910-2007)'s Artwork
We buy and sell Leon Bellefleur (1910-2007)'s artwork. If you're interested in purchasing artworks by Leon Bellefleur (1910-2007), please contact us as we may have available artworks which are not shown online.
Artist Search
Artists by Categories
Leon Bellefleur (1910-2007)'s Artwork
"Papillons Emeraudes"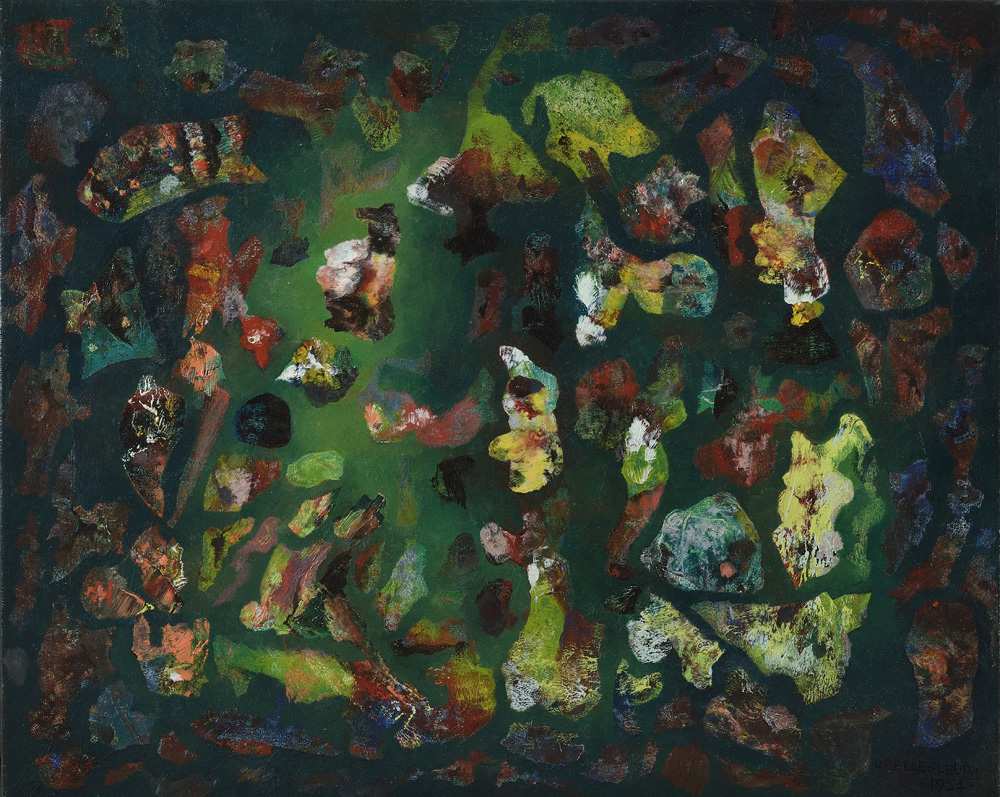 Oil on canvas
Signed and dated 1954
26" x 32"
Exhibited at the Montreal Museum of Fine arts. "Spolette Exhibition"

"Eclats D'Aube"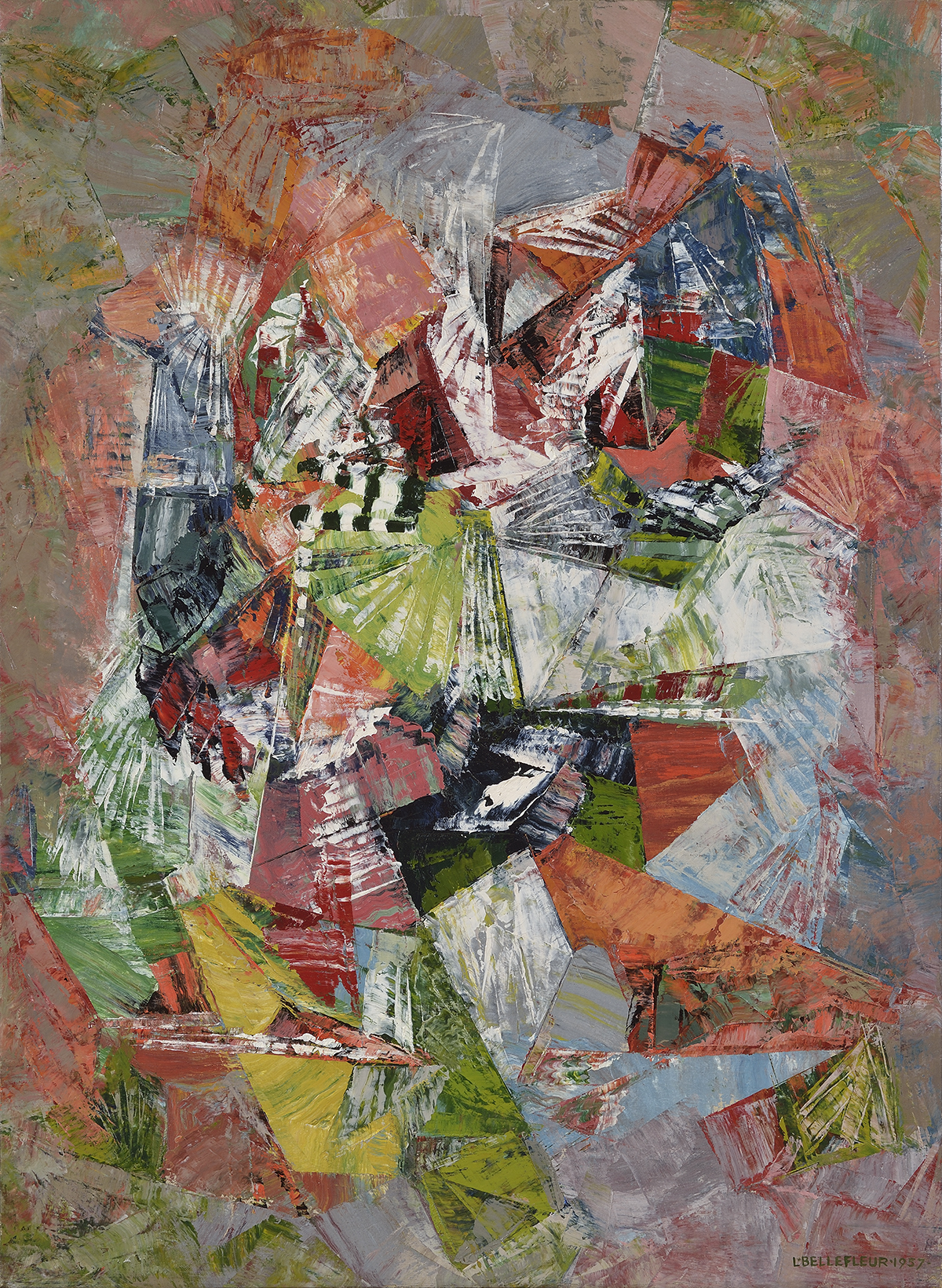 Oil on canvas
Signed and dated 1957 lower right
Titled and dated on the reverse
33 1/2" x 24"
Exhibited at the Bellefleur Retrospective in 1968
Provenance; Estate of Paul Kastel,
Ex collection, M. Louis Jolicoeur

SOLD
"Jour de Fête"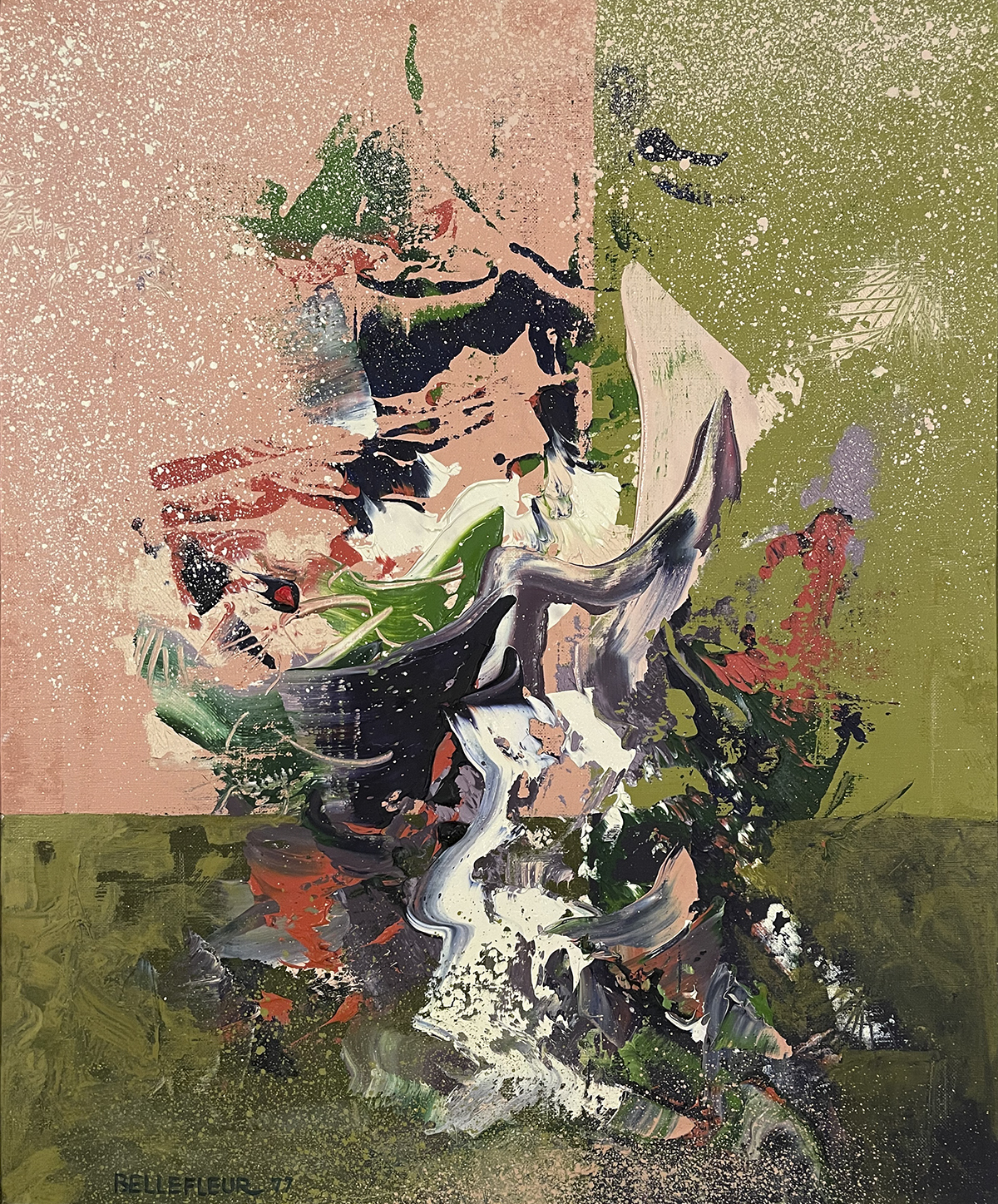 Oil on canvas
Signed and dated '77 lower left
Signed, titled and dated on the reverse
24" x 20"
Provenance: Private collection, Montreal
Private collection, Ottawa, Ont.
Wallack Galleries, Ottawa, Ont.
SOLD