Jack Beder(1910-1987)
Jack Beder was born in Poland in 1910, and his earliest art training was that of Art Poster making during his teenage years in his hometown of Opatow, a small town in Poland. It was a short time later, amid the Polish political crises he decided to join his father and uncle who were already set up in Montreal. While in Montreal he was influenced by Louis Muhlstock who encouraged him to begin drawing and in the late 1920's he began studying at École des beaux-arts during the evening in order to continue working during the day to help support his family. As the years passed his works were included in many exhibitions, was the recipient of many prizes and was a member of several art associations. In 1939 he became one of the founding members of the Contemporary Arts Society led by John Lyman. At the time of the Emergence of the abstract movements in the 1950's, Beder continued his quest into figurative art, however, in the 60's and 70's produced a series of sculptures expressing various abstract art forms. After several medical setbacks, Jack Beder died in 1987.
Buying/Selling Jack Beder(1910-1987)'s Artwork
We buy and sell Jack Beder(1910-1987)'s artwork. If you're interested in purchasing artworks by Jack Beder(1910-1987), please contact us as we may have available artworks which are not shown online.
Artist Search
Artists by Categories
Jack Beder(1910-1987)'s Artwork
"Singer and Comedian(Silver Door Cafe)"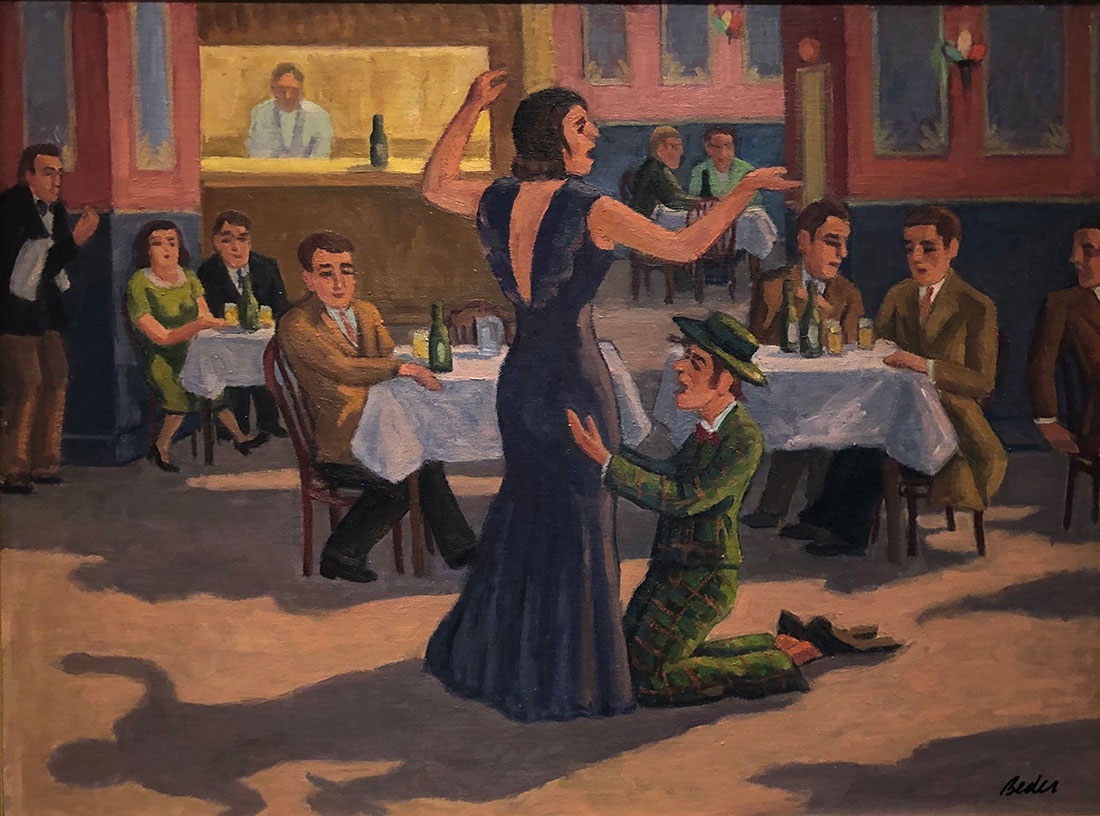 Oil on canvas board
Signed lower right
18" x 24"
Provenance: Estate of the artist
SOLD
"Lane, Spring", 1940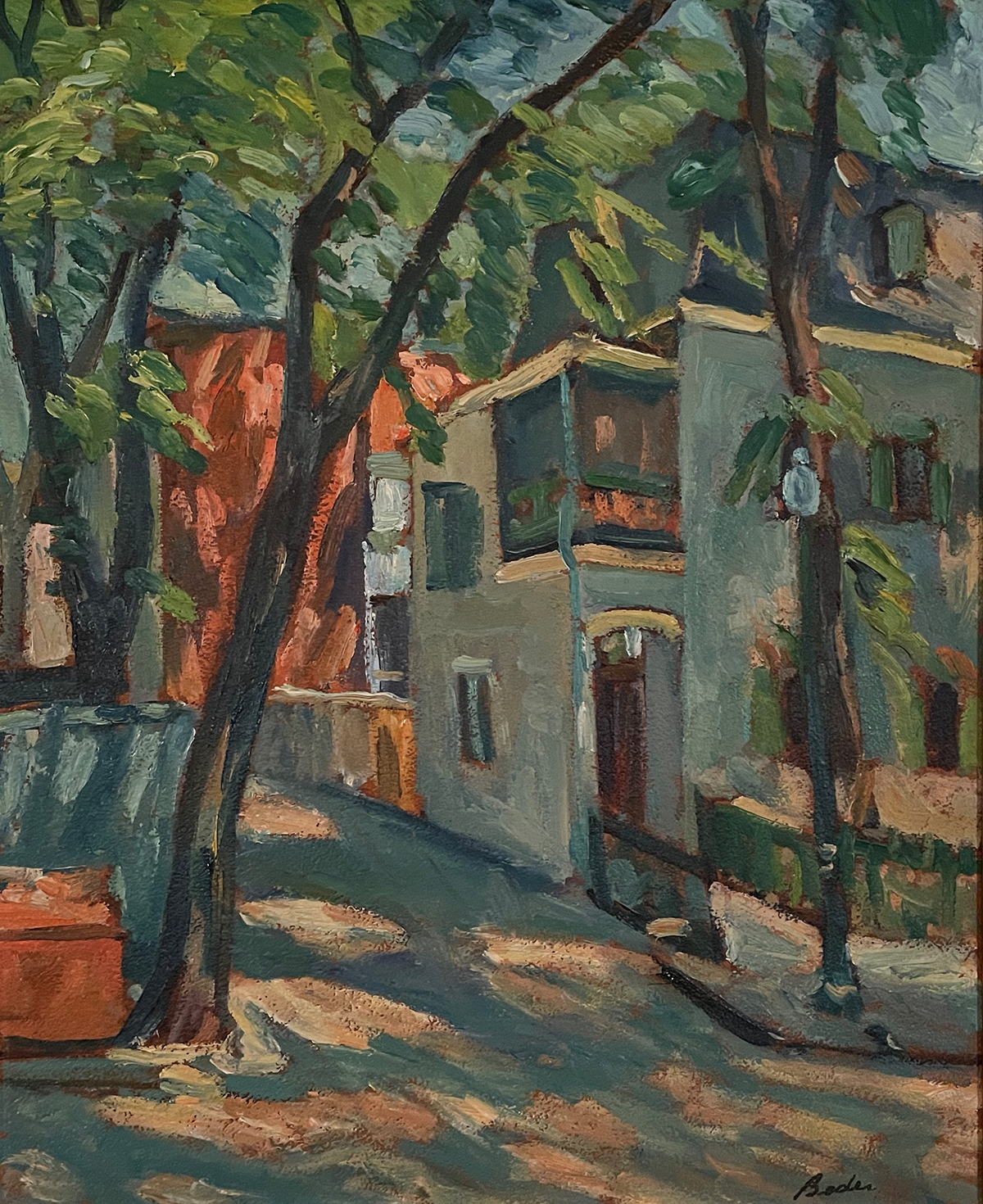 Oil on board
Signed lower right; signed, titled and dated 1940 on the reverse
18" x 15"
Provenance: Private collection, Montreal
                       Estate of the artist
Exhibited:  West End Gallery, October 21, - November 7, 2006
                  "Jack Beder", Selected Works  1931-1984
                   Concordia University, February 25- April 3, 2004
                   "Jack Beder", Lumières de la Ville/ City Lights
                   Gallery X11, Art Association of Montreal, 1941
SOLD
Untitled
Oil on canvas
Signed lower left
20" x 24"
Provenance: private collection, Montreal